EAA Young Eagles
The Young Eagles Program is sponsored by the EAA. Its purpose is to give young people from ages 6-17 the opportunity to experience their first airplane ride, and to develop further interest in general aviation.
<![if !vml]>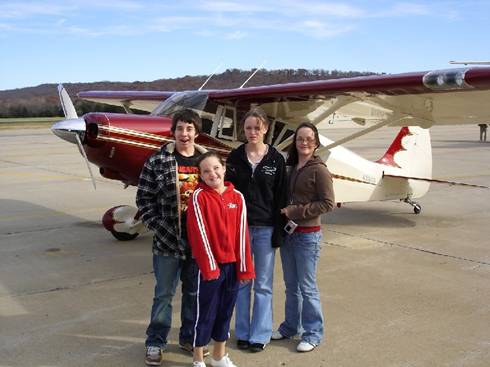 <![endif]>
These are Young Eagles Noah and the Pianalto girls - Kaila, Katy and Jackie, at Drake Field, Fayetteville, AR.
<![if !vml]>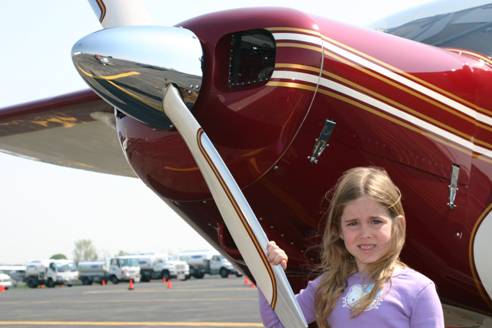 <![endif]>
This is Young Eagle Quimcy Knable of Hagerstown, MD who is one of my favorite young eagles. She flew Pearl with great pleasure.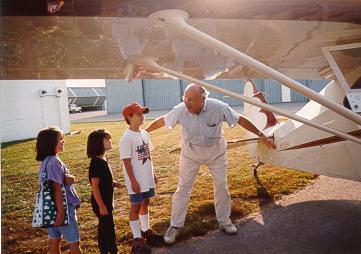 From left to right: Kimmy, Tracy, and Doug Bull (from Fayetteville, AR) escorted by Frank into Pearl's cabin for their first flight. (1995)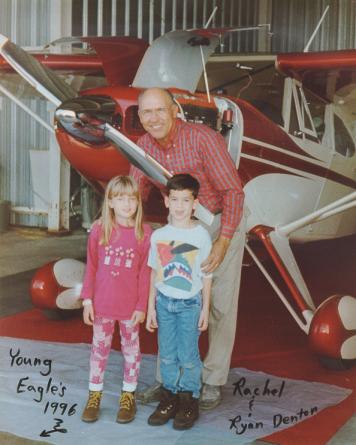 Rachel and Ryan Denton of Siloam Springs, AR after their first flight.